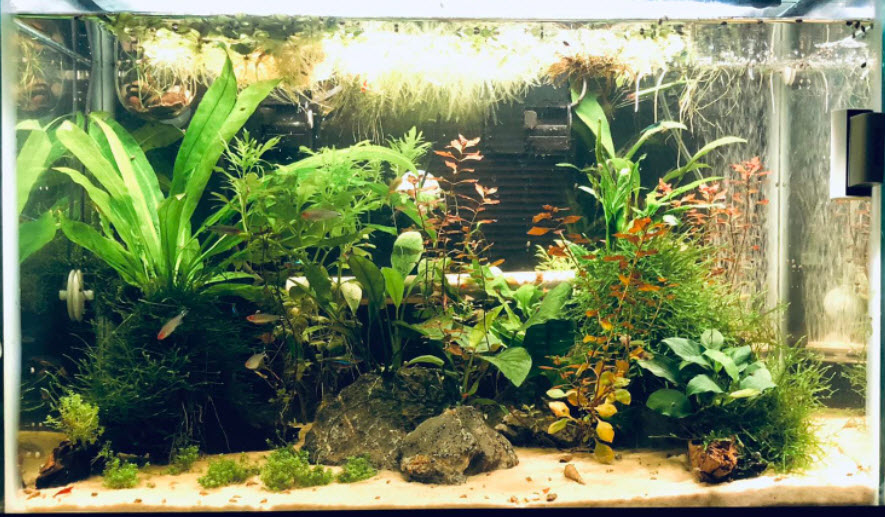 Probably three-fourths of the planted aquariums are low-tech planted tanks. The genesis of most low-tech planted aquariums is simple. It is a beginner tank that got some beginner plants by accident and the whole thing worked, purely by accident.
A beginner sets up their first aquarium. They put down some aquarium gravel or sand and stick some plants in. They use the LED light that came with the kit they bought. They add a few small fish. They add an airstone and air pump. Some of the plants are terrestrial plants and die. Some of the plants die back, then come back. And some of the plants take off running. And in a year or so they have what I would term a "low-tech" planted aquarium. No CO2, no fertilizer, no fancy lighting, and it all works. This just points out how flexible and forgiving Mother Nature is.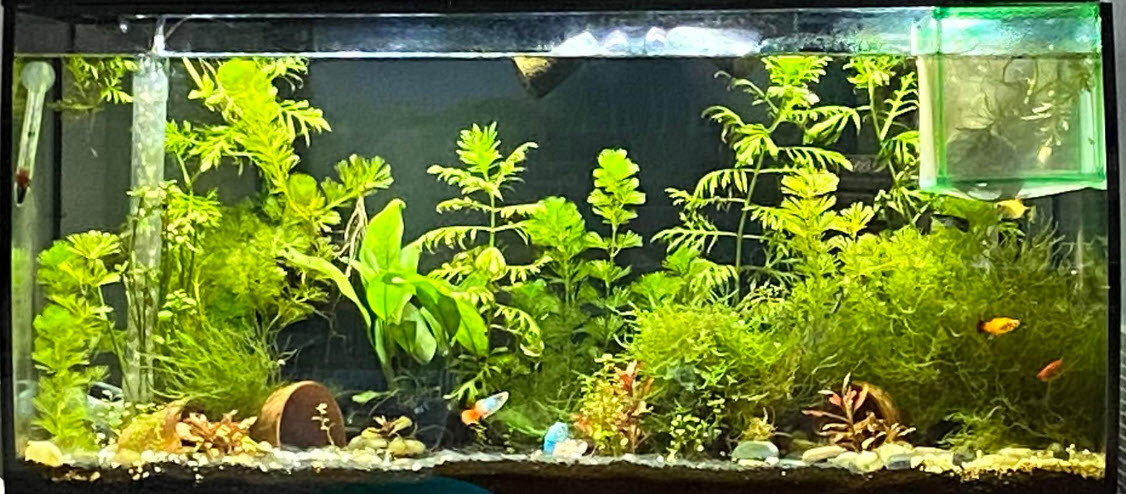 The only "rule" that I've seen for this type of tank is to:
.
ONLY have a FEW SMALL Fish
.
Another common characteristic of low-tech planted aquariums is that they either have no aeration at all or they have one very weak air stone operating in a larger tank. One reader had a low-tech tank full of Java fern and  Java moss. He added an air stone and immediately the Java moss started dying back. If he had gone longer, his Java fern would have started dying back also. He removed the air stone and the Java moss began growing again.

The TYPICAL characteristics of this type of planted aquarium are in this list:

The lighting here is moderate in intensity, 16 hours on and 8 hours off. Note this is ONLY a TYPICAL set up. None of these parameters are cast in stone. They can all be changed with success.

The key here is the plants. Some plants just cannot be killed, even by rank amateurs. These plants include Anubias (just don't put the bulbs INTO the substrate), Amazon Sword (Echinodorus amazonicus), Java Fern (Leptochilus pteropus, synonym Microsorum pteropus), and Java Moss (Taxiphyllum barbieri). Java fern and Java moss are both "epiphytes" and need to be either attached to a surface like a piece of wood or they need a very open substrate like aquarium gravel. If you bury the crown on Java fern in sand it will die.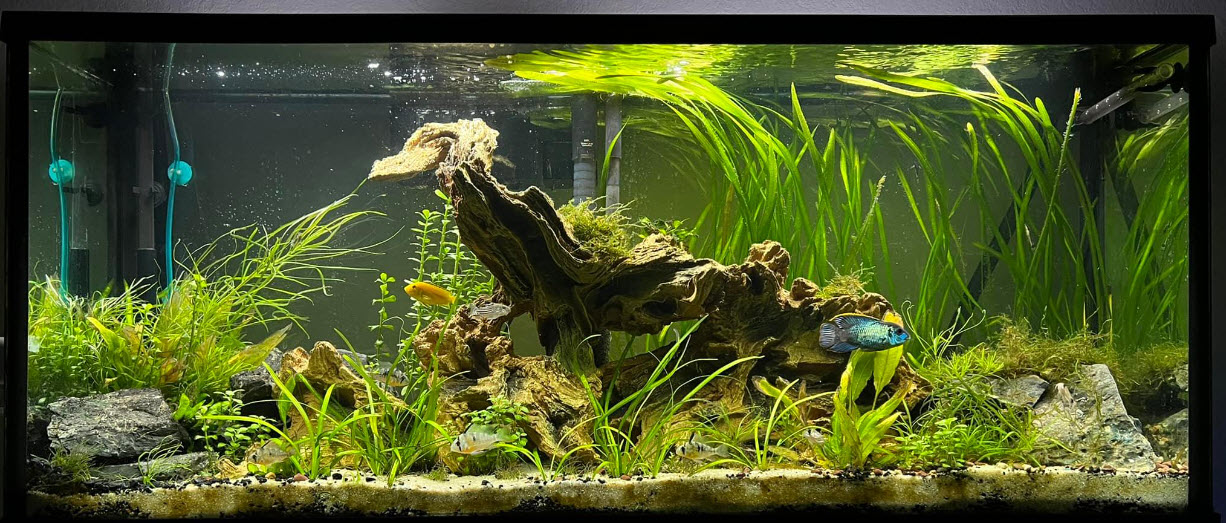 There are a whole series of small DIY filter designs that will work very well with this type aquarium (low flow deep in the tank) and can be seen at the following article:
.
.
Aquarium Science Website
The chapters shown below or on the right side in maroon lead to close to 400 articles on all aspects of keeping a freshwater aquarium. These articles have NO links to profit-making sites and are thus unbiased in their recommendations, unlike all the for-profit sites you will find with Google. Bookmark and browse!
.